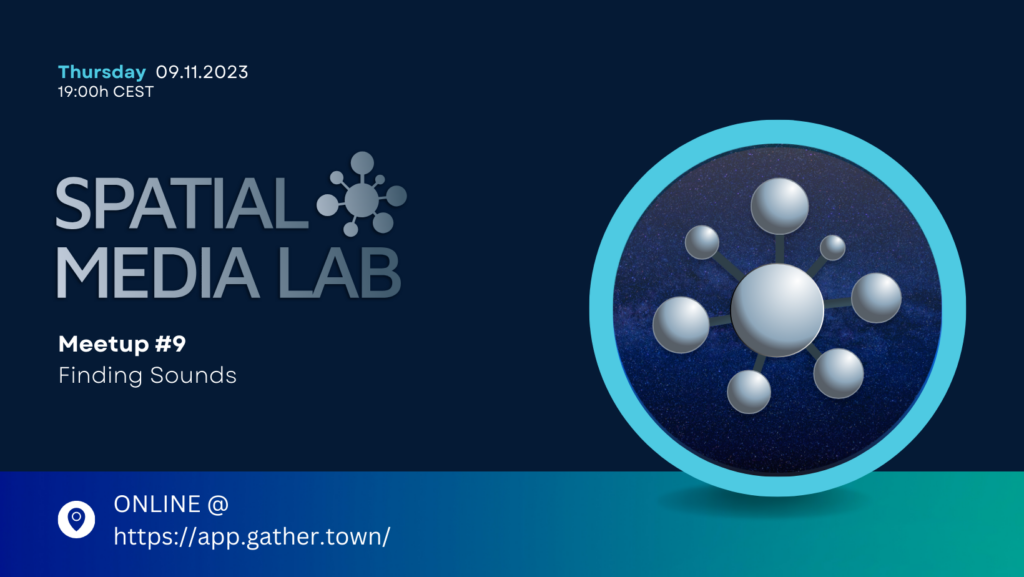 Welcome to the Lab!
The Spatial Media Lab is hosting our next meetup! The goal for this meetup is to bring people in the field of spatial media together to connect and discuss, to grow the quality of the work and expand the tools that are created. As this meetup is non-hierarchical, we will simply host the space and discuss what we are working on and then let the the night flow. If you have something you'd like to present, please reach out to us in advance!
The theme of this meetup is Finding Sounds. In this meeting we will ask the questions: Where do you find your sounds for spatial audio compositions? What resources have you found for spatial audio samples to work with? What software, synthesizers, or code libraries do you use to create your spatial audio compositions? Let's share the resources we've found and use to help improve the quality of everyone's work!
When? It's happening on Thursday, 09.11.2023 at 7pm (19:00) Berlin time.
Where? Online at Gather.Town
Facebook event: https://fb.me/e/1B0nCQniI