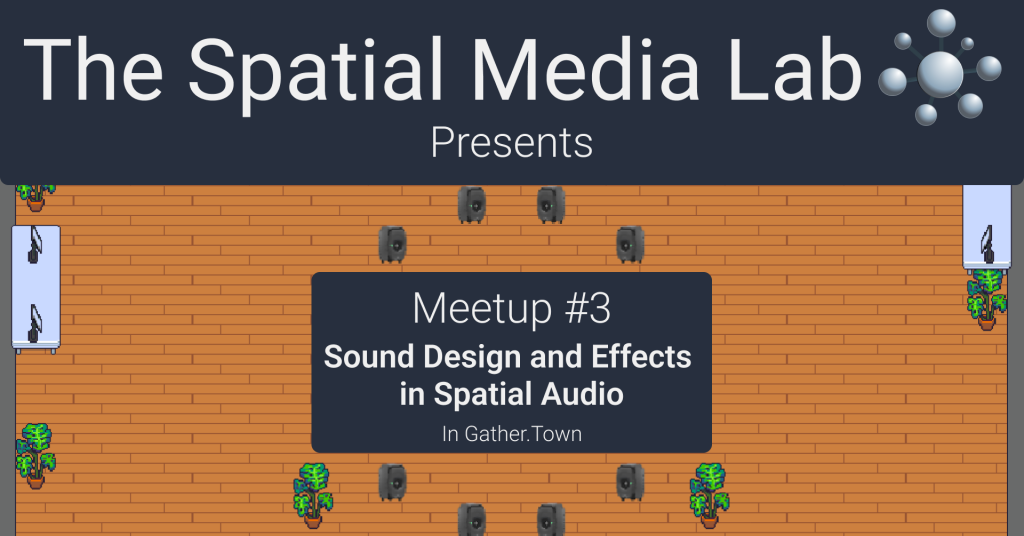 Welcome to the Lab!
The Spatial Media Lab is hosting our third meetup! The goal for this meetup is to bring people in the field of spatial media together to connect and discuss, hoping to grow the quality of the work and expand the tools that are created. As this meetup is non-hierarchical, we will simply host the space and discuss what we are working on and then let the the night flow. If you have something you'd like to present, please reach out to us in advance! The theme of this meetup is Sound Design and Effects in Spatial Audio. We want to hear from you what tools and techniques you've been using to make sound design in spatial audio. In this meetup we want to discuss making textures, building spaces, and designing environments in any form of Spatial Audio. We also want to hear about the effects and processes you use to do this.
When? It's happening on Tuesday, 12.07.2022 at 7pm (19:00) Berlin time.
Where? To keep everyone safe we will host this meetup digitally in Gather.Town. We can only host 50 people so please come early!
Facebook Event Link: https://fb.me/e/1PcuMBJdA