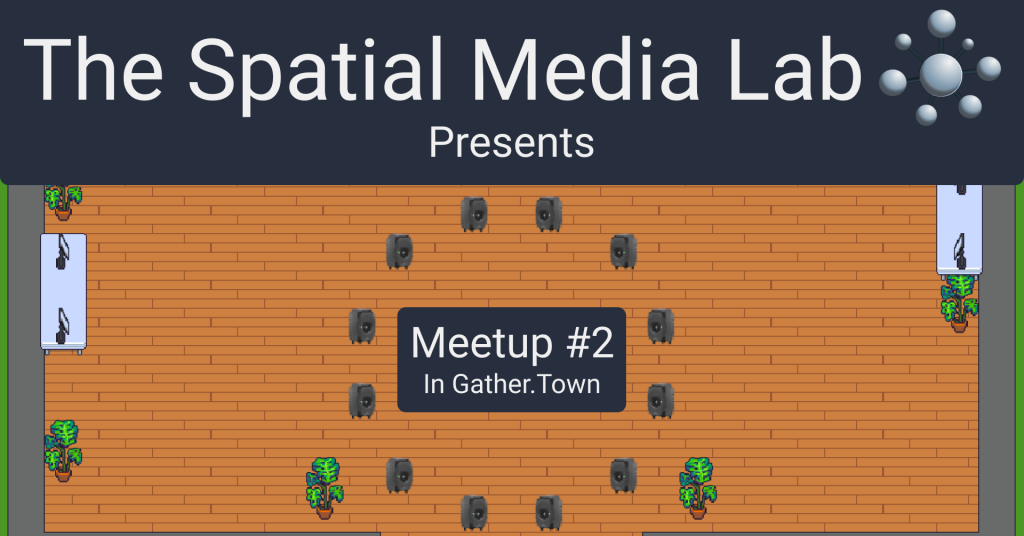 Welcome to the Lab!
The Spatial Media Lab is hosting our second meetup! The goal for this meetup is to bring people in the field of spatial media together to connect and discuss, hoping to grow the quality of the work and expand the tools that are created. As this meetup is non-hierarchical, we will simply host the space and discuss what we are working on and then let the the night flow. If you have something you'd like to present, please reach out to us in advance! The theme of this meetup is Connecting Media. We will preset our open-source software, the OSC Routing Matrix, made in collaboration with simulacra.xyz and ask you what you need in an immersive spatial media setup. Let us know what you've been working on and learning!
When? It's happening on Tuesday, 17.05.2022 at 7pm (19:00) Berlin time.
Where? To keep everyone safe we will host this meetup digitally in Gather.Town. We can only host 50 people so please come early!
After the meetup we'll meet at our digital bar (you just have to bring your own drinks
Facebook Event Link: https://fb.me/e/1BamSDpGB