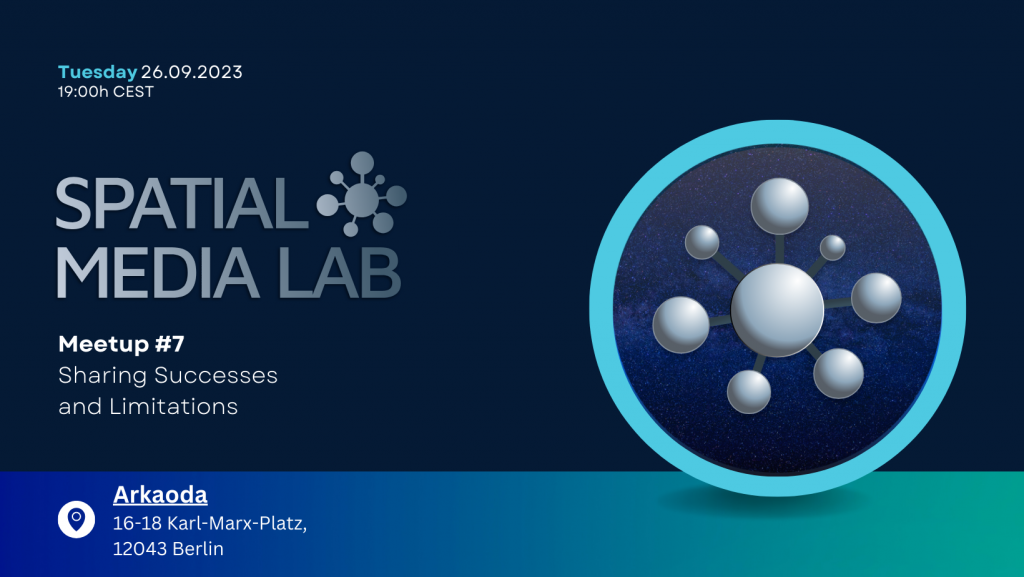 Welcome to the Lab!
The Spatial Media Lab is hosting our seventh meetup! Big news coming up before the end of the year so keep an eye out for our newsletter.
The goal for this meetup is to bring people in the field of spatial media together to connect and discuss, hoping to grow the quality of the work and expand the tools that are created. As this meetup is non-hierarchical, we will simply host the space and discuss what we are working on and then let the the night flow. If you have something you'd like to present, please reach out to us in advance! The theme of this meetup is Sharing Successes & Limitations. We want to hear from you what were your best and worst spatial media experiences. We also want to know what limitations you've run into working on spatial media projects. Maybe someone in the room has already solved that issue.
We're undergoing some scheduling changes with the meetups so this month we're going to keep it very casual and meet only in-person in Berlin. We'll be back digitally next month!
When? It's happening on Tuesday, 26.09.2023 at 7pm (19:00) Berlin time.
Where? Arkaoda 16-18 Karl-Marx-Platz, 12043 Berlin
FB Event: https://fb.me/e/3VElejlBA