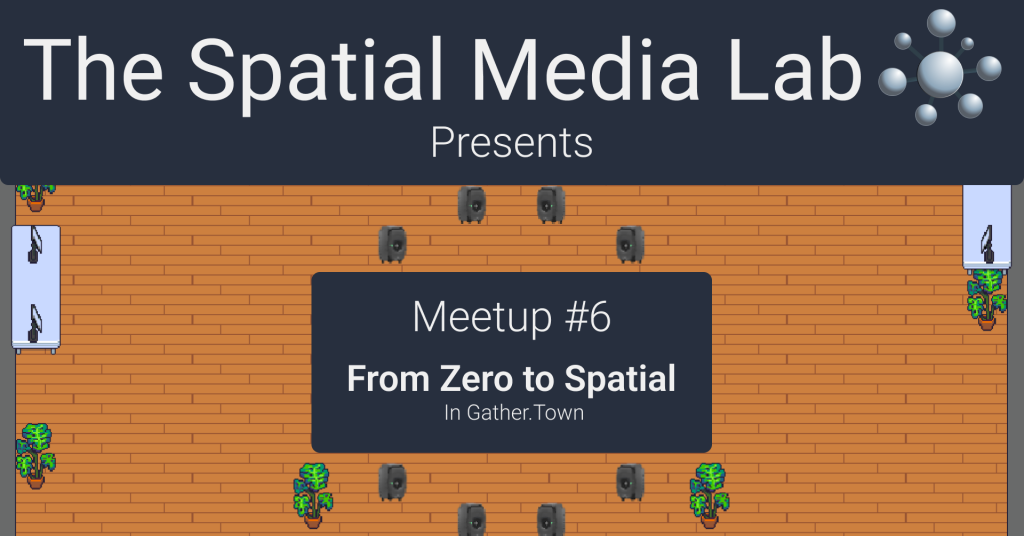 Welcome to the Lab!
The Spatial Media Lab is hosting our sixth meetup! Big news this time around, we will be hosting our meetups on the last Tuesday of each month, so keep an eye out for our newsletter.
The goal for this meetup is to bring people in the field of spatial media together to connect and discuss, hoping to grow the quality of the work and expand the tools that are created. As this meetup is non-hierarchical, we will simply host the space and discuss what we are working on and then let the the night flow. If you have something you'd like to present, please reach out to us in advance! The theme of this meetup is From Zero to Spatial. We want to hear from you how you start a spatial audio project.
What DAW do you use and why did you choose it?
What plugins/tools do you use?
How do you approach a new project?
At what point do you start thinking about spatializing the audio?
These questions and more we will address in our discussion. It's a great opportunity for folks that are new to spatial audio to learn as well as those more advanced to share their knowledge, tips, and tricks.
When? It's happening on Tuesday, 22.08.2023 at 7pm (19:00) Berlin time.
Where? This month we will host this meetup digitally in Gather.Town. We can only host 50 people so please come early!
After the meetup we'll meet at our digital bar (you just have to bring your own drinks)
Facebook Event Link: https://fb.me/e/1q536KHpI