Reaper + IEM Templates
1.8 update
Just last week we updated our Reaper templates to version 1.8 based on the updates from the IEM plugin suite, as well as incorporating the many learnings over the last year that we've had with working with our template. Below are some notable changes: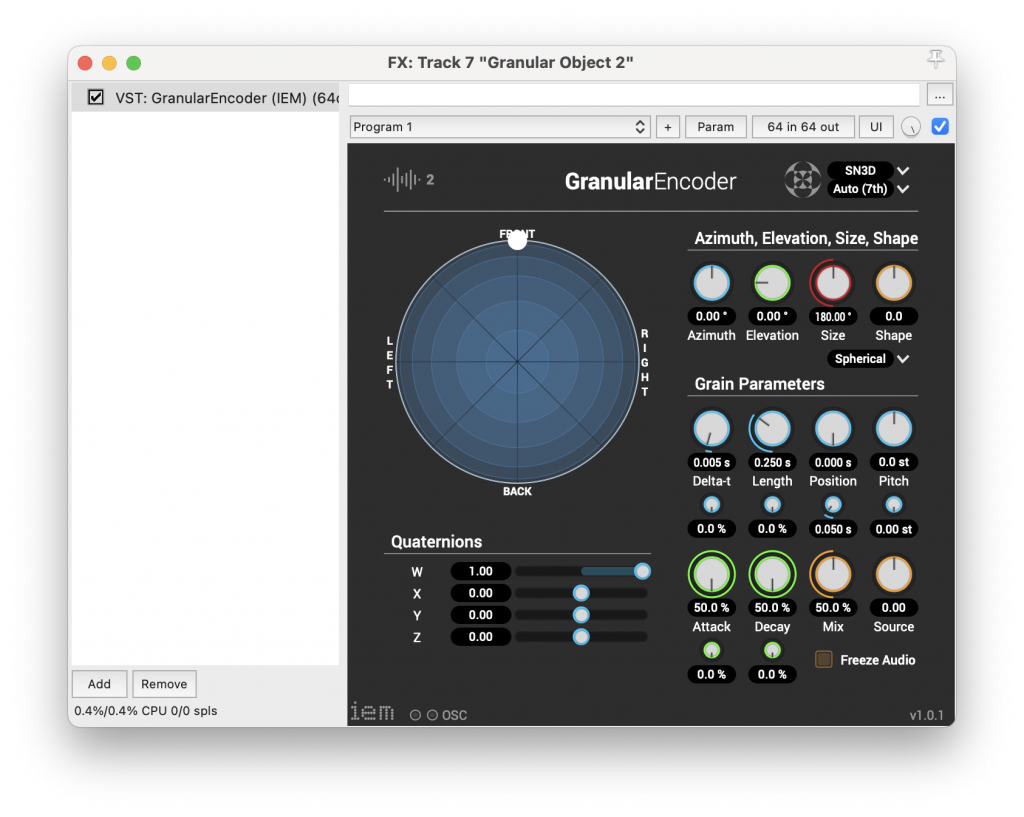 1. We have included two GranularEncoder tracks. Since the release of version 1.14.0 in February this year, the IEM plugins introduced a new encoder type titled GranularEncoder. This plugin really fills a gap in the plugin suite allowing you to create "swarms" of a singular sound spawning from a specific location. We love it and added it to the templates.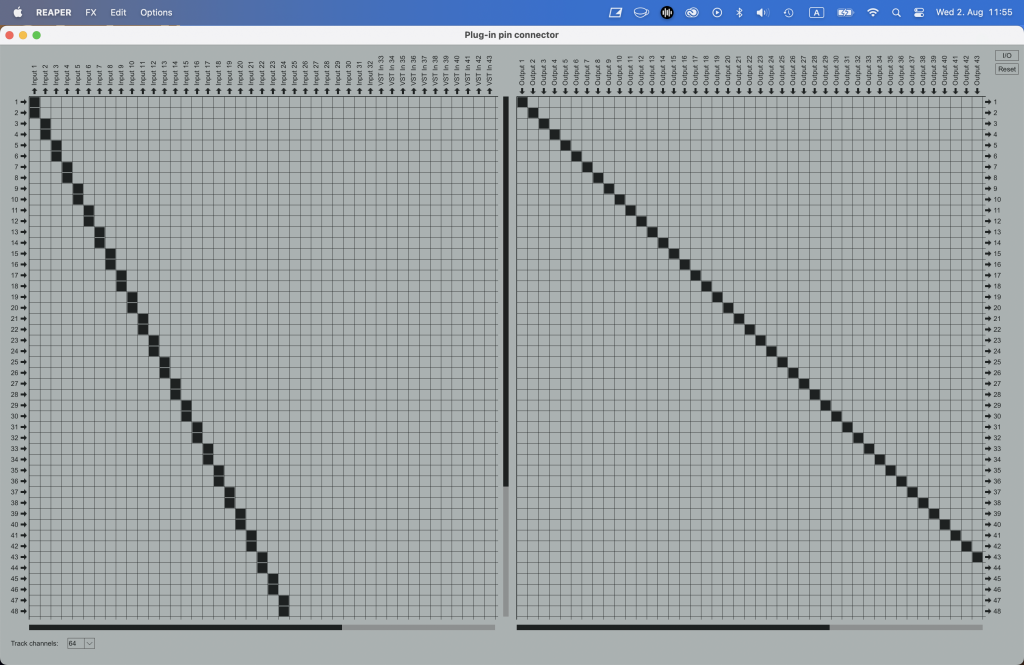 2. MultiObject tracks now support up to 32 sources. After much work on several projects after the last years, we determined that, at first, it is quite complicated for people to work with the MultiEncoder. But, as the project grows, the MultiEncoder keeps the number of running active audio channels quite low and is therefore more efficient, especially for older machines. We've therefore added the default routing for up to 32 sources making it easier to expand as your project develops.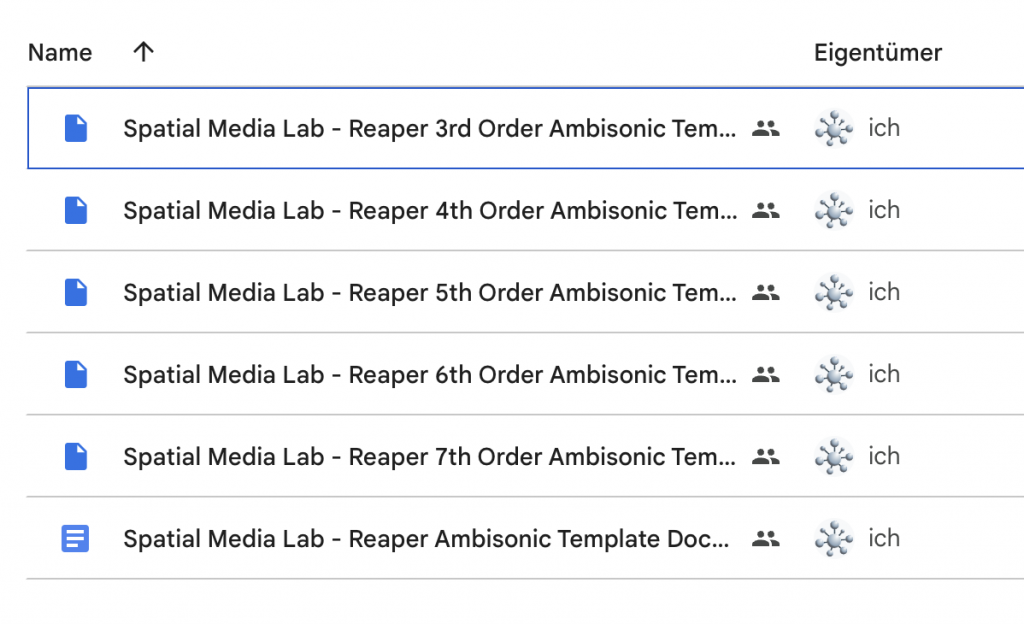 3. Introduction of 4th and 6th order Ambisonic templates. After completing our last project with Discovery Zone, we realized that when working in 7th order ambisonics, each StereoEncoder introduces 64 channels of audio into the project. When working in a large project with 30 tracks with StereoEncoders, you're computer is already routing over 2000 channels of audio. As the project develops into a full live set lasting nearly an hour, this can result in easily over 10,000 channels of audio! This will cause issues on any device. Therefore, we've introduced 4th and 6th order templates to give you more choices when composing your work.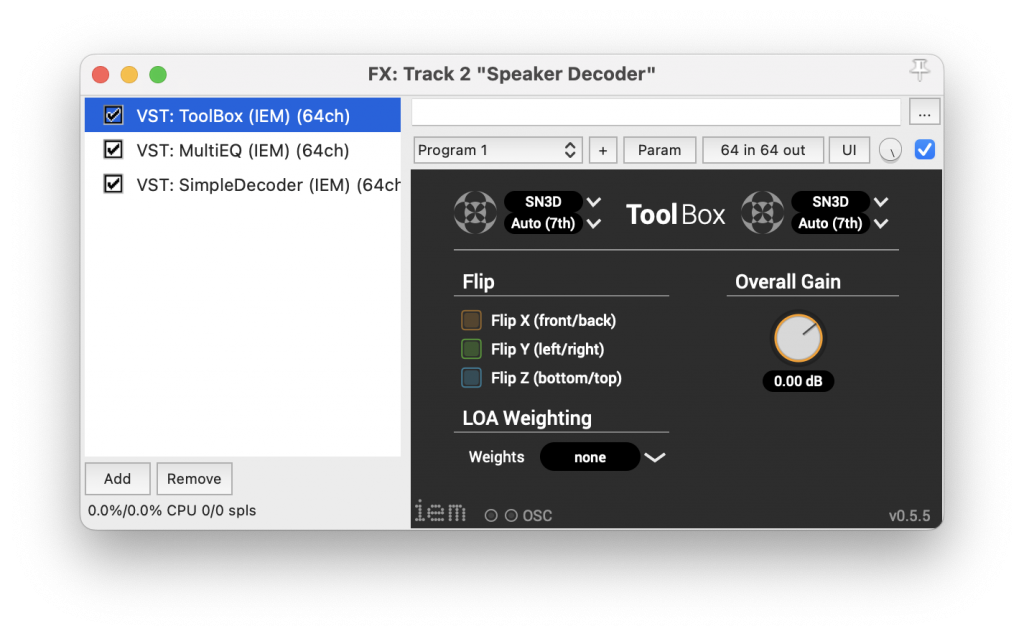 4. Removed X and Y Axis Flip from the ToolBox on the SpeakerDecoder track. As we created this templates out of a necessity from working in the Zeiss Großplanetarium in Berlin, this particular setting was really on necessary for preparing your work in this space. We have therefore left the ToolBox in the FX chain on the track, but have removed the default X and Y axis flip.
5. Removed all .VST3 plugins from the templates. We discovered after speaking with Felix Holzmüller, lead programmer for the IEM plugin suite, that Steinberg has an issue with handling over 24 channels of audio in the .VST3 format. We only discovered this recently that some of the plugins we had in the project were .VST3 and this obviously would create issue in any template other than 3rd order. We've therefore switched all plugins back to .VST until Steinberg fixes this issue, but it's already been nearly 2 years…
Right now we have not updated the documentation to reflect these changes but that will be coming in the next couple of months as we will likely be making another major overhaul to the template–we're thinking it's about time for a 2.0!
Thanks so much for your support, if you're interested in downloading the templates:
Click this link here