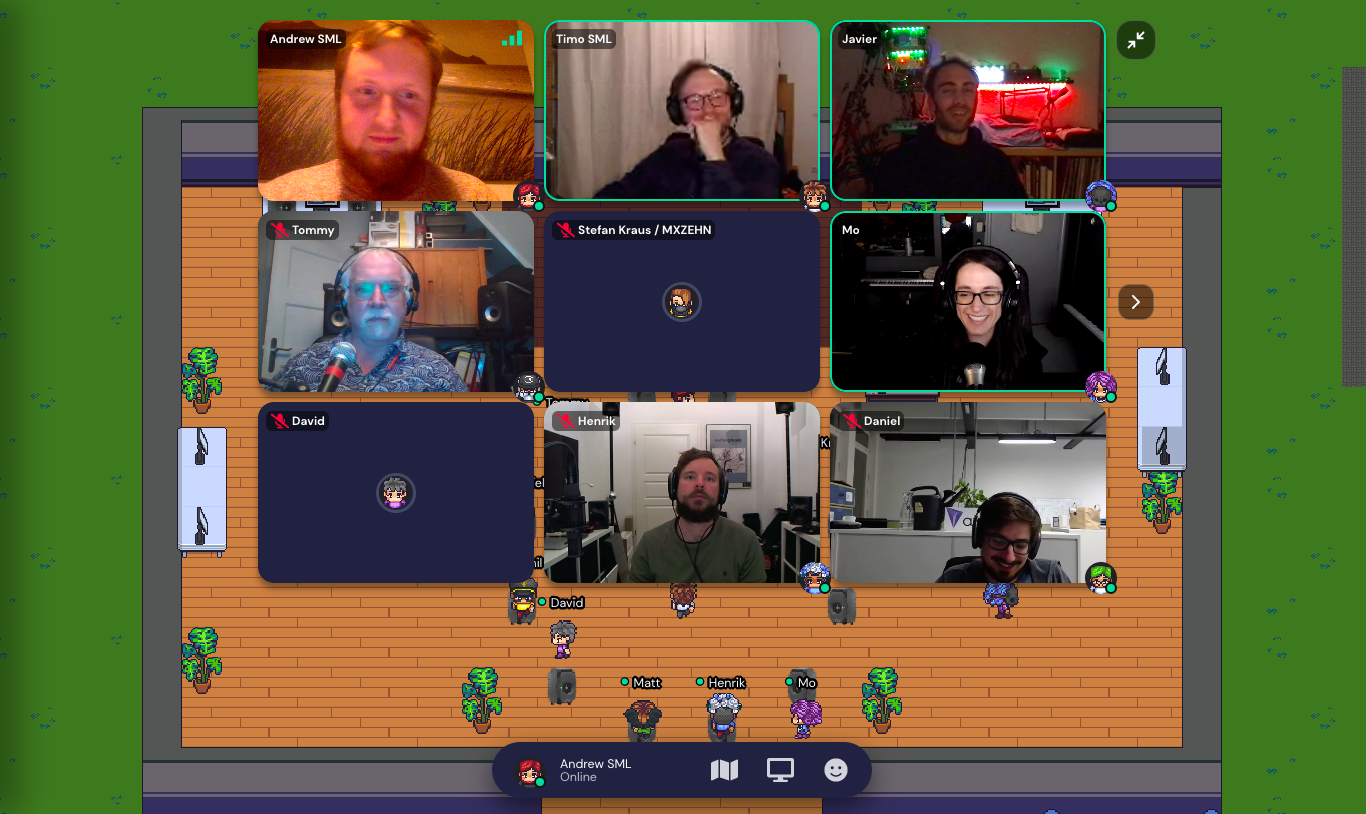 SML Meetup #1
Recap
Yesterday, Wednesday, the 20th of October, the Spatial Media Lab held their first meetup on Gather.Town! Thanks to everyone who joined, we had some exciting conversations and excellent insights.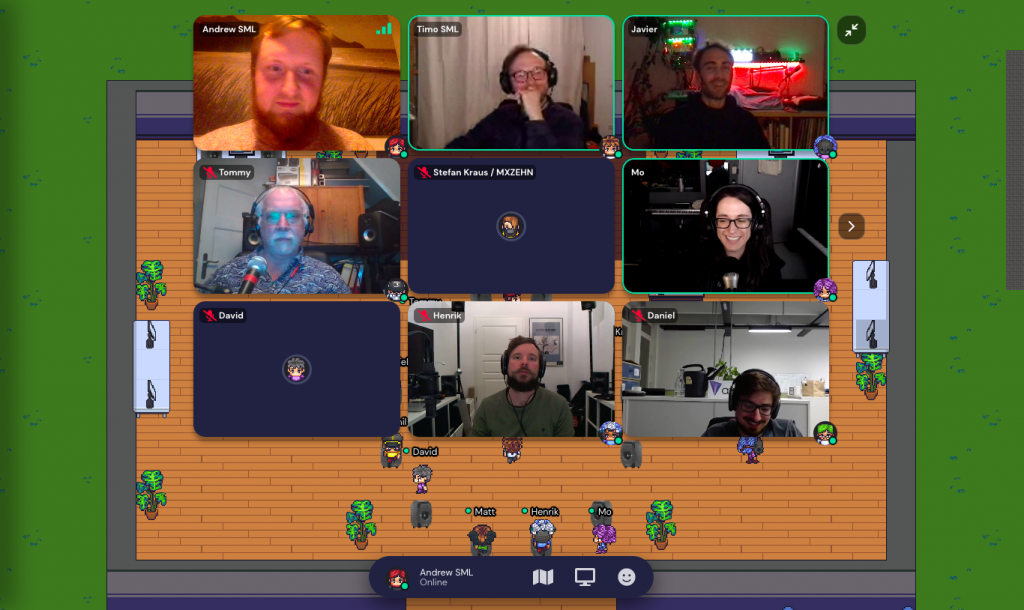 For the first meetup, we think it was a fantastic turn out. Sixteen people were with us throughout the night and many stayed for two hours! The conversations covered a lot of ground. We talked about the pros and cons of Dolby Atmos becoming a standard thanks to Apple's inclusion of Atmos in Apple Music.
While talking about the OSC Routing Matrix (which SML has been working on with two of the participants from the Meetup, Javier Rojas and Maximiliano Fried) and what use cases different people would want from a software like this.
We spoke with Stefan Kraus of MXZEHN about starting with visuals first and linking the sound to the visuals immediately so the artist can begin positioning sounds by visually placing them in an immersive environment.
We talked with Tommy about NextReality in Hamburg and creating VR performance spaces for live bands to perform in virtual worlds. We also discussed the potential for MPEG-H to become the new standard for spatial audio files.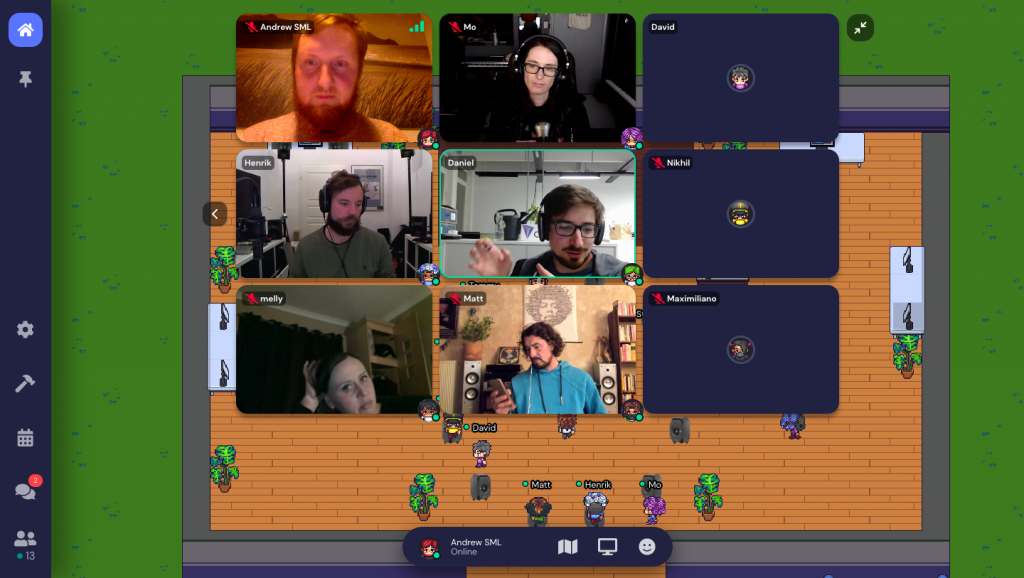 We talked with Daniel Rudrich, formerly of IEM at Graz, and currently of atmoky about the HOAst software from IEM for streaming up to 4th order Ambisonics with headtracking. He also showed everyone the work of his previous student, Jonas Kieser, who built a Spatial Wavetable Synthesizer in Ableton Live using Max4Live.
Monica of Resonant Interactions talked about the experience of creating spatial audio as an artist and shared some of the biggest issues she sees with the tools for creating spatial audio, namely that there are not enough interesting tools available to composers of spatial media.
Matthias Strobel of MusicTech Germany told us about the new booking agency, Wicked Artists, he has created to connect extraordinary artists with galleries, promoters, brands, festivals, and conferences.
Thanks again to all the participants! We hope to keep this a regular occurrence and we hope to see you again next time!